About a year ago, my girlfriends and I had booked a trip to Costa Rica that we ended up canceling because the Zika Virus broke out in the country and some of my friends were uncomfortable with the idea of traveling there. Instead of a refund, the company we booked with gave us vouchers for future credit. In February, I realized that my voucher was set to expire in a matter of weeks so I knew I'd have to put it to use soon. It was worth a little over $500 and I couldn't let my hard earned money go to waste!
A few days later, my good friend and coworker Katie told me about a good flight deal that she found to fly to Iceland. We considered booking it, but the cold weather deterred me from being too excited about Iceland (although I hope to visit there one day). We looked for deals to warmer, closer places, and found a decent deal to Panama, located at the southernmost part of Central America. From San Francisco, we found round-trip flights for about $330 per person. I was excited because Panama was one of the countries that I could use my travel voucher on (through CheapCaribbean.com, who has deals in the Caribbean as well as Mexico and a handful of countries in Central America). We researched hotels and found a 5-day, 4-night package for just over $700 per person. We booked it and when all was said and done, I paid about $200 to go after using my voucher. Awesome! :)
As usual, I packed light to visit the country since the weather would be 90 degrees every day (which means "smaller" clothing haha) and I dislike packing anything bigger than a carry-on anyway (checked baggage is not my friend). We had a red-eye flight out of San Francisco with a layover in Houston, and we arrived in Panama around 1 pm on Thursday, March 16. While waiting in the immigration line, we got plenty of interesting stares from people since apparently, many Panamanians are unaccustomed to seeing a Black woman and a Vietnamese woman, let alone seeing the two of us together at the same time. :) I didn't let it bother me, instead deciding to chuckle to myself every time I got a new look (Katie hardly noticed).
Stepping outside the airport, the weather was evident: hot and sunny! We grabbed a private car and headed to our hotel, The Panama Marriott Hotel. I must mention how pleased we were with how nice the hotel was, from the lobby to the dining area to the spacious hotel room. For the price, I would absolutely stay at this hotel again. Breakfast was included as well, which was surprisingly delicious with fresh fruit and warm croissants. After settling in for a bit, we headed to our first event of the trip: a walking tour of the Casco Viejo area with food and drinks.
The hotel provides its own taxi service but for a serious upcharge. They wanted to charge us $16 to go to Casco Viejo. We crossed the street and caught a regular taxi for $4. :) It was hot outside when we got to Casco Viejo. We got there a little early, so we walked through the neighborhood and saw the old buildings and little shops. As we got towards the outskirts of the main area, we noticed that the buildings were older and the streets were rougher. We'd find out later that we actually stumbled into the poor part of the neighborhood, which our tour guide carefully called the "ghetto".  Everyone we met there was curious and nice, and we even ran to a little boy who, in true hustler spirit, tried to hustle me for a dollar. "Dame un dólar,"  he said in a confident voice. I smiled at him and replied, "Lo siento, no tengo dinero." He still stood there, staring at Katie and me and trying to assess where we came from and why we were there. It was interesting that he was young yet still smart enough to know who was a stranger and who could potentially have a dollar or two to spare.
After exploring the area, we met up with our group at the American Trade Hotel. Our guide Ross was excellent and took great care to explain in detail the history of the area. The tour focused on local food and treats, so we first sampled some expensive chocolate and tea. The chocolate had a soft texture and a delicate taste. It is made locally by the
Ngäbe-Buglé
indigenous group (one of many indigenous groups in Panama). I'm not much of a coffee drinker, but I did enjoy the uniqueness of what is supposed to be one of the most expensive coffees in the world: Geisha coffee. Panama has only been producing the coffee since the 1960s, but it originates from the town of Gesha, Ethiopia, where it was discovered in the 1930s. Ross told us that the coffee costs $210 a pound!
On this tour, we learned about Project Esperanza, which is literally run by a local gang with a goal to help get people off the streets by having local tours of the poor neighborhoods like the one we had stumbled upon earlier. Although we were sheltered by the tourist areas of Panama, the city does have a reputation for being a bit dangerous, with drugs and prostitutes not being new concepts in the area.
Our next stop on the tour was to La Rana Dorada (The Gold Frog), a local microbrewery. I'm not a beer fan, so I only took a sip of each of the four beers on our tasting, but it was still a cool experience. Next, we went to a local seafood market to have some ceviche, a dish that Panama is known for. This version of the dish is known as "poor man's ceviche" because it is simply and cheaply made: fresh raw Panamá sea bass is cured in lime juice and seasoned with chopped onions and cilantro. Simple ingredients, but a fresh taste with a powerful punch of flavor. It was cheap and tasty! Our last stop was at Tántalo, a colorful art-filled restaurant with a beautiful rooftop bar. It was nighttime by the time we got there and a nice cool breeze had just blown in. We sampled a 7-year-old rum, Ron Abuelo, which comes from one of Panama's oldest rum producers. After the tour was over, Katie and I and a new friend we met on the tour ate in the restaurant for dinner. Their food was so good that we ended up back there the next day.
I must mention that although our tour guide was 
excellent
, the food wasn't as plentiful as Katie and I had hoped. We paid $76 each for a tour that felt like it was worth maybe $40-$50 (especially when we found out that our delicious ceviche was only $2 per person!). Ross told us that if we had booked it directly through his company (
Barefoot Panama
 – highly recommended!), we would've saved about $20 per person. I usually book 
all
my tours through TripAdvisor's tour company Viator because they are a reputable company that makes it extremely easy to find reliable, high-quality tours virtually anywhere in the world. Unfortunately, we learned the hard way that they sometimes put a steep markup on the tours. Noted, Viator!
When we got back to the hotel later that night, we saw a line outside a bar across the street that was blasting loud music. The line was comprised of what looked like only women, and they were all dressed to impress in short dresses and heels. We thought it would look like a fun place to visit but we were too tired. Good thing we didn't go because we found out the next day that those women weren't lined up to get in, they were lined up for customers: they were prostitutes! Good thing Katie and I didn't join that line, haha!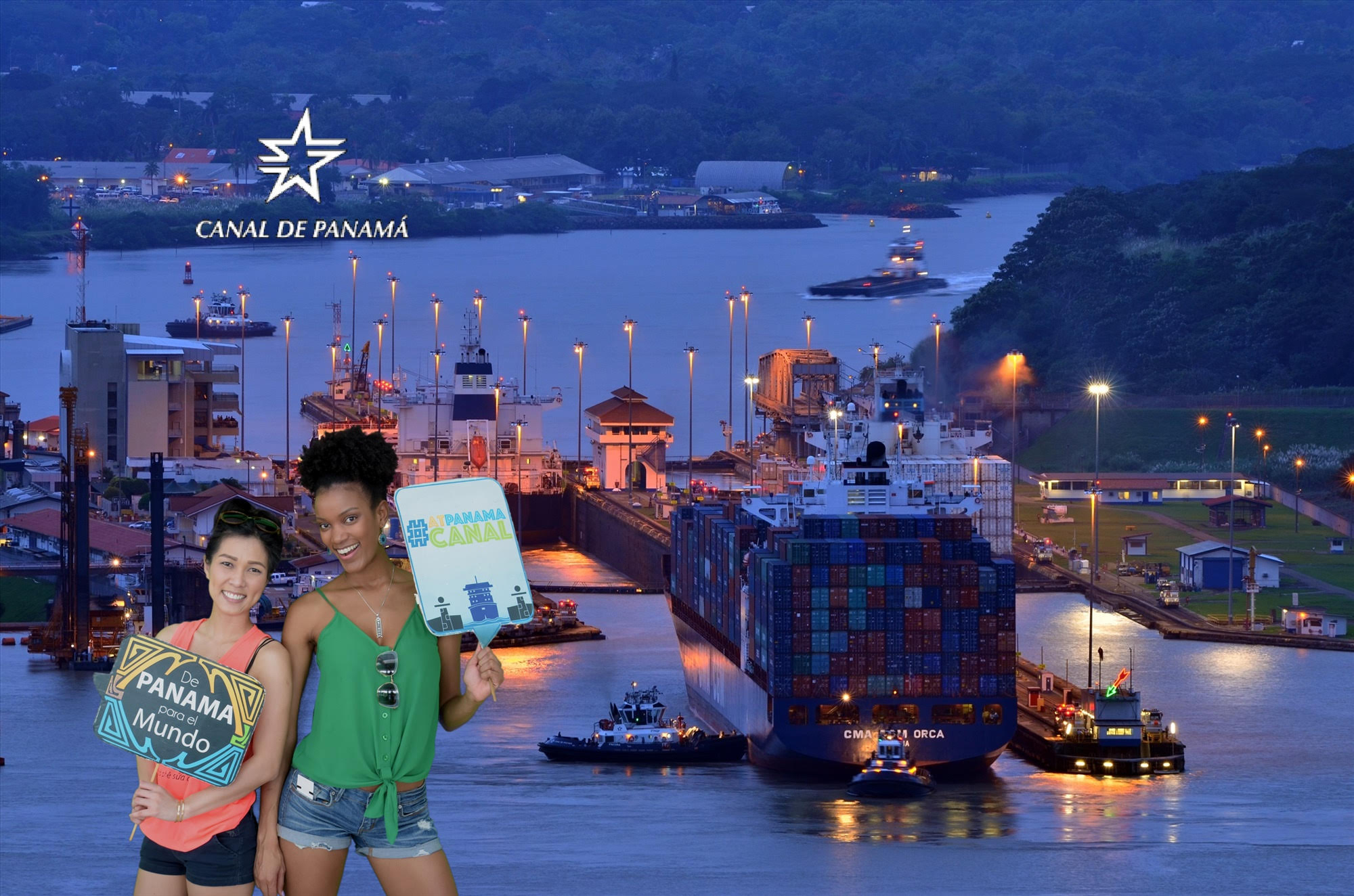 The next day was Saint Patrick's Day and we went on a Panama Canal tour with Ross. Before heading to the canal, we strolled around some shops for handmade crafts. Since I love to collect masks from around the world, I purchased an owl mask from the Indígena Emberá, an indigenous people of Panama and Colombia. Then we headed to the Panama Canal, where we got to see a few ships slowly pass through the Miraflores locks. It was fascinating to learn how the locks work, raising and lowering the water level in different compartments to allow ships to pass. To end the day, we went to Mi Ranchito for lunch, followed by the Smithsonian Tropical Research Institute where we got to see so many animals, including sloths sleeping in their tree beds, colorful starfish, and the cutest frogs.
We headed back to our hotel for much-needed relaxation. Right before heading to bed, I found out that I got accepted into Stanford's Master of Science in Computer Science program! I applied last fall and didn't tell many people that I applied (not even my parents!) because I knew how competitive the application pool is from year to year. After taking several computer science classes at Stanford over the years to gain more knowledge about a field I love so much, I decided I wanted to fully commit to my education in the field. Reading that acceptance email was one of the best and proudest moments of my life! Hard work really does pay off! :)
On Saturday morning, we woke up bright and early for a 5 am pick up to drive to Panama's north coast to do some island hopping at San Blas. Unfortunately, Katie and I forgot our passports and so we couldn't visit the islands that day. We rode two hours to the coast and back, but our driver said we could go on the tour the next day. On the drive back, he stopped in the mountains so we could get some beautiful pictures, so at least the morning wasn't a complete waste! Plus, it had started raining that morning so it may not have been the best island-hopping day anyway.
To salvage the day, we went to 
Biomuseo
, an architectural wonder full of information about how Panama was created and about the wildlife of the country. We then stopped by a beautiful sign of Panama that I'd seen when driving by it the day before. Then we headed back to Tántalo for some delicious lunch and then strolled around Casco Viejo for some souvenirs. We ended the day with some rum and ceviche at Pedro Mandinga Rum bar.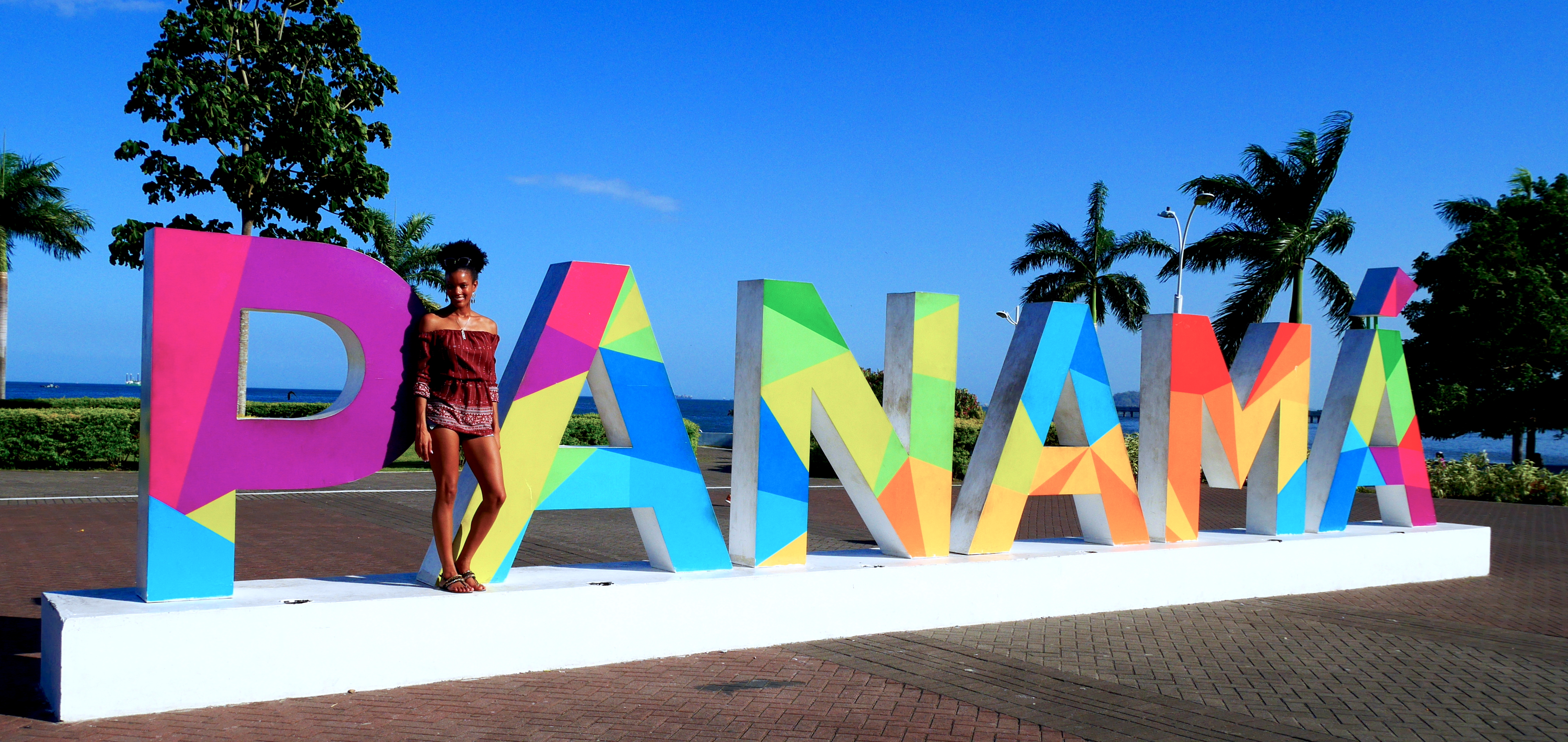 On Sunday, we had our passports in hand to go on the highly anticipated San Blas tour. San Blas is known for having dozens (maybe more) of tiny islands, some as small as a bedroom, with pristine turquoise waters. A few of the islands are occupied by some of the ingenious people of Panama, and they operate daily tours to the islands. The drive to the meeting point was rougher than the day before, and the boat area was crazy and crowded. The boat ride to our first island was extremely rough and I learned a hard lesson: never sit at the front of the boat! All the impact from the boat crashing against the waves went straight to my lower back, which gave me quite a bit of pain. I sat in the back of the boat after that!
Our first stop was Coco Blanco. The island was small (you can walk around it in five minutes) but the water surrounding it was stunning. We relaxed here for a while and then headed to starfish island, which was so tiny that it would barely suffice as enough space for a master bedroom. The water was so shallow on one side of the island (only a few inches deep) that we could walk about 100 meters to the next island.  Next, we went to Ogob Nega, Chichime Island, which was the biggest island we went to that day. I walked around the entire island in about 25 minutes. After relaxing here for a couple hours, we headed back to the first island for lunch. It was a gorgeous sunny day, and every island we went to had its own personality. I would absolutely go back to explore some of the many other islands in the area.
We headed back to Panama City and went to Siroco for dinner. They probably had the best ceviche we had tried in Panama. They also had fresh baked salted crackers that were amazing. After dinner, we went to the upstairs lounge to listen to some music and have drinks. Our bartender made a shot called Lamborghini, which he lit on fire. That was pretty cool to see. It was our last night in Panama, and even though it was a short trip, it was full of new experiences and beautiful scenery. I loved learning about the wildlife, culture, and food scene of this beautiful city. I would love to go back to Panama, and it was a wonderful first introduction to Central America!