Hello, world! I'm not sure what brought you here, but I'm happy you came. This site is an outlet for all my random ramblings, with topics ranging from art and poetry to travel and computer science. It is my virtual brain dump, a place where I can speak freely and maybe get some feedback in the process. The goal: to express my love for creating and experiencing beautiful things.
My Story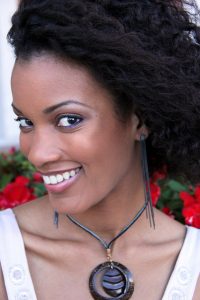 I've been a creative soul ever since I was a young girl. I remember the first notebook my dad gave me when I was around 7 years old. I started writing poetry and short stories in it, as well as drawing random people and objects. My artistic talent followed me to high school, where I got better at painting and sketching people.
In college, I was initially on an engineering track until I realized that writing and art are the things that make me happy. I majored in English and Africana Studies at Cornell, with a dream of pursuing journalism. It wasn't until my Junior year that I discovered Paint Shop Pro (before my Photoshop days started) and learned graphic design, which evolved into web design, and that in turn evolved into web development. I remember the days when I used to write code from scratch in Notepad before I discovered IDEs like Dreamweaver! The first website I created was this blog and it has been my baby ever since college.
After graduating, my passion for writing remained best expressed on this blog as I switched paths yet again to focus on design and development. I taught myself how to build and manage websites and databases and started a freelance design company, Rosanii Design Company. My primary focus was designing flyers, brochures, business cards, logos, and the occasional website for my clients. I freelanced for a few years, deciding that this career was one that truly made me happy, and I got my first full-time corporate job at Citrix Systems in 2010. There, I was a product designer who worked on some of Citrix's biggest applications such as Citrix Receiver and GoToMeeting. In June 2011, Citrix relocated me to the Bay Area, where I've been ever since.
After three and a half years at Citrix, I decided it was time to find another job at a company where I could continue to challenge myself as a designer. I joined Illumio, a cloud security company, in 2013 as an interaction designer. This role is in many ways more challenging than my work at Citrix since interaction design requires an ability to identify and solve a user's problems. Overall, it has been a thrilling experience.
I've come to realize that design is only part of what I love; computer science has become a major source of happiness and intrigue for me over the years. I'm now able to prototype many design concepts at my job, turning a screenshot of a concept into live code to demonstrate certain interactions. Merging the two disciplines has made me both a stronger designer and developer. Over the last few years, I've taught myself other programming languages, specifically Objective-C and Swift. I've written a couple of iPhone apps since then, and I also started taking classes at Stanford a few years ago in pursuit of a Foundations in Computer Science graduate certificate, which I completed in May 2017. I loved the classes so much that I applied to Stanford's Masters of Science in Computer Science program, which I started in autumn 2017. I graduated in June 2019 and specialized in Human-Computer Interaction. I absolutely loved my Stanford experience!
I currently live in Fort Lauderdale, Florida and I am the mother of a sweet 1-year-old girl. When I'm not on the job or working on my next creative project, I like to play video games, listen to music, read, and cook. My two favorite things to do in the world: learn and travel. Right now, other than learning more about computer science, I enjoy creating string art. I also try to visit at least three new countries a year (although with Covid, that is quite challenging!).
Fetishes
Creating beautiful things, raspberries, red, purple, brown skin, algorithms, words, reggae, recipes, animals, mac and cheese, carrot juice, moonlight, warmth, silver, and copper